our services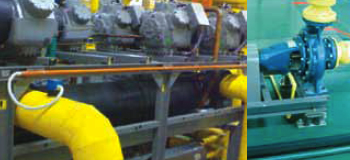 We were contracted to be the Mechanical & Electrical/District Cooling System Specialist for the 33,000 tons Gas District Cooling Plant in Putrajaya, Precint - 2 under the PMC (Project Management Consultants) M/S OGP Technical Services Sdn Bhd a subsidiary of Petronas.
In this plant, pipes gas will be used to generate electricity-using turbine. The gaseous exhausts from the gas turbines will be used to generate steam to operate Absorption Chillers. Chilled water from the chiller will then to pumped thru 7 kilometers of pipes to some 35 buildings and shopping complexes in the same district for the purpose of air conditioning these building.
Our Scope of Works complies the review and recommendations of ITB documents in the basic design, performance guarantees, equipment layouts, architectural and structural interfaces, cost estimates for capex and opex. It also included the technical evaluation of the tenderer's submission.
During the installation stage: our works included the review of EPCC contractor's deliverables and detailed designs; supervision of compliance; testing and commissioning and provide initial Plant Operation supports.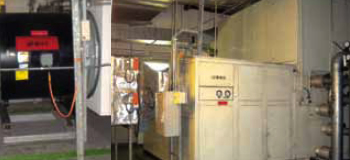 We were awarded the contract to design, construct and install the air conditioning and air filtration systems to achieve a Class 10K Clean Room for M/s Harris Semiconductor Malaysia Sdn Bhd on turnkey basis. Subsequently, we have designed and installed about 8,000 sq ft of Clean Room the factory extension at Harris Advanced Technology Sdn Bhd.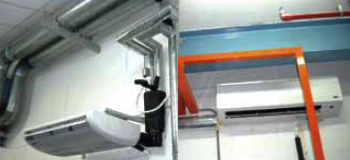 For example, we have installed a system to maintain very low humidity of 38% RH for Richardson Vick's new production room. Similar systems have been installed for the production of cocoa, Horlicks and Eno in other factories.
On the other hand, we have designed and installed high humidity rooms such as that of 98% RH for the soil testing laboratory in the University of Malaya.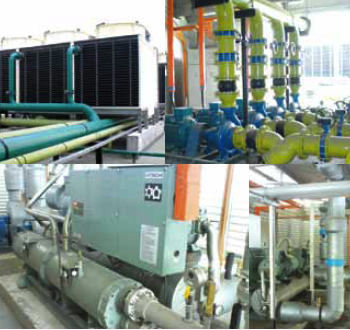 We have designed and engineered all the equipment required for the construction of a test room for Standard Rating and Performance Tests using ASHRAE Standard 37-38 for air conditioning equipment. The room temperatures to be maintained within a tolerance of +/- 0.5 deg C and the settings can be varied from -20 deg C (minus) to 52 deg C (plus) while wet bulb temperatures varied from -22 deg C to 24 deg C. This condition required the right amount of blending of the four psychometric processes of cooling, heating, dehumidification and humidification. The control, recording and monitoring are accomplished remotely with a computer.